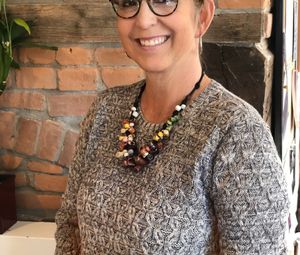 Amy is a native of Dallas who moved to Connecticut in 2016 after her husband took a job here. She misses big Texas skies and great Tex-Mex food, but she loves the New England woods, all the new friends she has made, and Canton!
She and her husband Mike have two college-age daughters, Katie and Mia, and a 10-year-old son, James, who keeps them on the move constantly. They can be seen in every corner of the Nutmeg State because of weekend soccer games!
Her family also includes a Basset hound, Ruby, who really knows how to relax, and two adopted kittens, Kip and Tina, who are the new apples of Amy's eye. She loves working at Chi because of how it connects her with her new community.