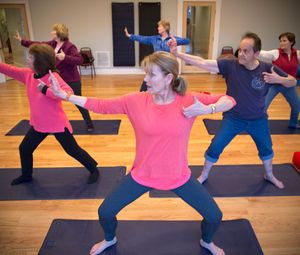 Here is our schedule of classes held at the Chi Healing Center, 136 Dowd Ave, Canton CT 06019
We limit the size of classes so everyone gets more individual attention, so we do encourage you to reserve your spot ahead so that you do not miss out. You are welcome to try your luck as a walk in if you wish. The chair classes can only accommodate 15 in each class, and with our yoga or chi-gong classes, we like to limit 12 per class.
To book, call us at 860-352-8902 or email us at [email protected]
NO CLASSES Monday 12/25/17 - Tuesday 1/2/2018
Have a wonderful Holiday!!

Cost: $15 drop-in
Discount for pre-pay:
Pay for 9 classes and get 1 class free!