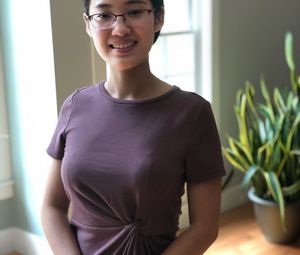 Meet: Yubin Liang, Acupuncture specialist. To accommodate the growing demand for acupuncture treatment, David McCallum's Chi Healing Center now offers three group acupuncture sessions a week run by Yubin Liang.
Yubin earned both bachelor's and master's degrees from Tianjin University of Traditional Chinese Medicine in China. She earned her second master's degree in Acupuncture from The University of Bridgeport in Connecticut.
Yubin loves helping people. "In China, I got a chance to deliver medical aid to a remote villages where people have few medical resources," Yubin says. "I was so inspired by the magical healing methods of acupuncture. It can help people immediately and directly."
Yubin offers patients private and group acupuncture Sessions.