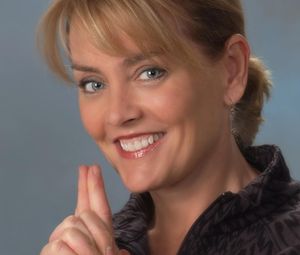 As a Certified CHI-Gong, Yoga, Pilates and Stand Up Paddle Board Instructor, Mary Ellen has been spreading her love for mindful exercise throughout the Farmington Valley for over 17 years.

Mary Ellen's gentle and balanced approach to teaching incorporates breath work, stretching, strengthening, and relaxing. She encourages students to accept themselves as they currently are and to incorporate Energy Work into their daily life. Her unique blend of CHI-Gong and Gentle Yoga is appropriate and adaptable for all levels. Her classes are designed to strengthen the core muscles that initiate every breath, enhance the immune system, reduce stress, slow the aging process, and to rid toxins from the body. She encourages exploration of movement with acceptance and gratitude for what the body can do. Her style of teaching is welcoming, friendly, healing, energizing, as well as inspiring.

Breathe! Balance! Be Well!