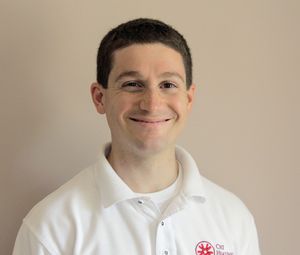 Richard Kevorkian CPT, LMT graduated from Sacred Heart University in 2011 with a degree in exercise science. Working closely with people to achieve their goals coupled with Richard's passion for fitness, led him to become certified as a personal trainer in 2011.

After finding limits to what training could do for people, Richard decided to enter the field of massage therapy and became licensed in 2014. He then sought out a teacher to continue his medical education and hone his clinical expertise.

He is now following a traditional chinese medical path of learning by continuing his studies apprenticing under the tutelage of David McCallum here at the Chi Healing Center.

Richard's desire to positively impact people makes him passionate about what he does and is continually motivated to become better.